Meet the Charleston Promise Neighborhood Staff!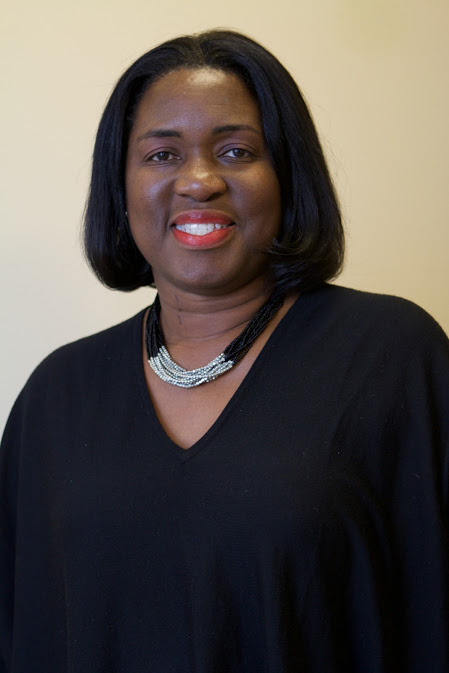 Sherrie Snipes-Williams grew up in rural Ridgeville, S.C. in circumstances similar to many of the children in the area served by Charleston Promise Neighborhood. "I think I had the same things most kids in The Neck have: hardworking, caring parents; a strong church community; two or three teachers who encouraged me; discipline; and a dream to do and be more," she notes.
Sherrie earned a bachelor's degree from the University of South Carolina in math and statistics, and studied in graduate school to be a math teacher. A skilled executive with strategic, operations, management, and business development skills, she has spent her entire career providing leadership to public and nonprofit community organizations in Columbia, San Antonio, and Atlanta before returning home to the Charleston region to take the reins of Charleston Promise Neighborhood.
She sees this position as an opportunity to enhance the "academic trajectory of our students, through the alignment of resources and the strengthening of our community." Sherrie has the experience to lead an organization that employs evidence-based strategies to address the performance gap in academic outcomes among children in a low-income/high-potential neighborhood.
A wife and mother of "a brilliant, caring, curious, lovely 14-year-old daughter," Sherrie lets down her hair by playing tennis, reading and doing things with her family, including worship. "I love God but (injustice causes me to) curse a little!" she admits.
Jill Hulsen, VP, Operations and Programs
If it sometimes seems as if Jill Hulsen is a trapeze artist in her role as vice president of operations and programs at Charleston Promise Neighborhood, well, it's because she is. Just a few years ago Jill performed a neat back flip in the piked position off a trapeze before a crowd of impressed onlookers.
The trapeze was a promotional ploy by a furniture store, but it helped fulfill Jill's second life dream – after being an astronaut. That one will have to wait.
A native of the Buffalo area, Jill graduated from Rochester Institute of Technology with a degree in engineering and hospitality management. Her career has been equally varied; she has worked in event planning, marketing and strategic planning from New York to Boston to Charleston. Prior to joining Charleston Promise Neighborhood, Jill helped Trident United Way create its strategic plan.
Jill's parents prioritized education for their four daughters. She wants all children to have the same educational opportunities, regardless of their socio-economic status, and she believes Charleston Promise Neighborhood has a plan to create that opportunity in The Neck. "Trust the process," she says.
When she's not on the job, you'll find Jill on the golf course or tennis court, curled up with a good book, or somewhere on the globe practicing her Latin, Spanish, German and Japanese.
With family roots from the Philippines and Eastern Europe, Vicky Ingalls grew up in and around the nation's capital, and says much of her education comes from the city itself. Educated in Maryland's public schools, she fondly remembers her parents attending every recital and school event, and always being there for her and her sisters.
With her MBA in Information Systems Management, Vicky worked in management consulting for 25 years before moving into senior services and landing in an Alzheimer's Respite agency in Summerville.  She joined Charleston Promise Neighborhood in 2011, where she serves as director of programs and volunteer engagement.
A sense of respect for others and fairness drive Vicky at Charleston Promise Neighborhood. She wants today's children to have the same opportunity to succeed, regardless of where a child starts in life, inspired by her own family stories of grandparents and a parent migrating to this country for a better life.
Vicky and her husband Chris have a daughter, Emily, who graduated from Academic Magnet High School and now studies biomedical engineering at Case Western Reserve University. They enjoy a menagerie of pets: a border collie, a dozen fish and five cats, three of which are strays desperately trying to move in permanently. When she's not helping children in The Neck succeed in school, Vicky enjoys Charleston and its cultural offerings, reading and cooking.
Radia Heyward, Community Engagement Program Manager
Radia Heyward serves Charleston as the Community Engagement Program Manager at Charleston Promise Neighborhood. But that's not her main job. Radia is the mother of a 10-year-old and two high school students, and if the results are any indication, she's doing stellar work.
Her eldest, Jayson, is a senior with a 3.8 GPA at prestigious Porter-Gaud School. He runs track, plays football and serves as a student mentor. He plans to study mechanical engineering in college. Jarad, a junior at James Island Charter, aspires to be a physical therapist or sports agent. He also plays football, serves as a student mentor and sports an impressive GPA. Ten-year-old Jade plays the violin, sews, cooks and plays sports at Drayton Hall Elementary. And she's a straight-A student.
Three kids. Three schools. Three top performers. Radia is a busy woman. But that's nothing new: she has been serving her community since she was 12 years old.
Radia grew up in Fort Campbell, KY and Columbia, SC before moving to Charleston to attend College of Charleston. She says her passion in life is to help others and do it selflessly. She volunteers with a variety of organizations, has managed numerous political campaigns and serves as a juvenile arbitrator for the Ninth Circuit Solicitor.
Radia is guided by the notion to "put God first and the rest will follow."