Trident United Way's Day of Caring was a day of accomplishment at two Charleston Promise Neighborhood Schools – Mary Ford Elementary and Sanders-Clyde Elementary.
At Mary Ford, team members at Cummins, a great CPN partner, came out to build a butterfly peace garden behind the school. Faculty plan to use the garden to teach the children biology and environmental science through hands-on learning.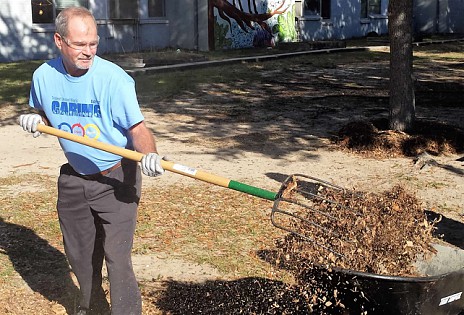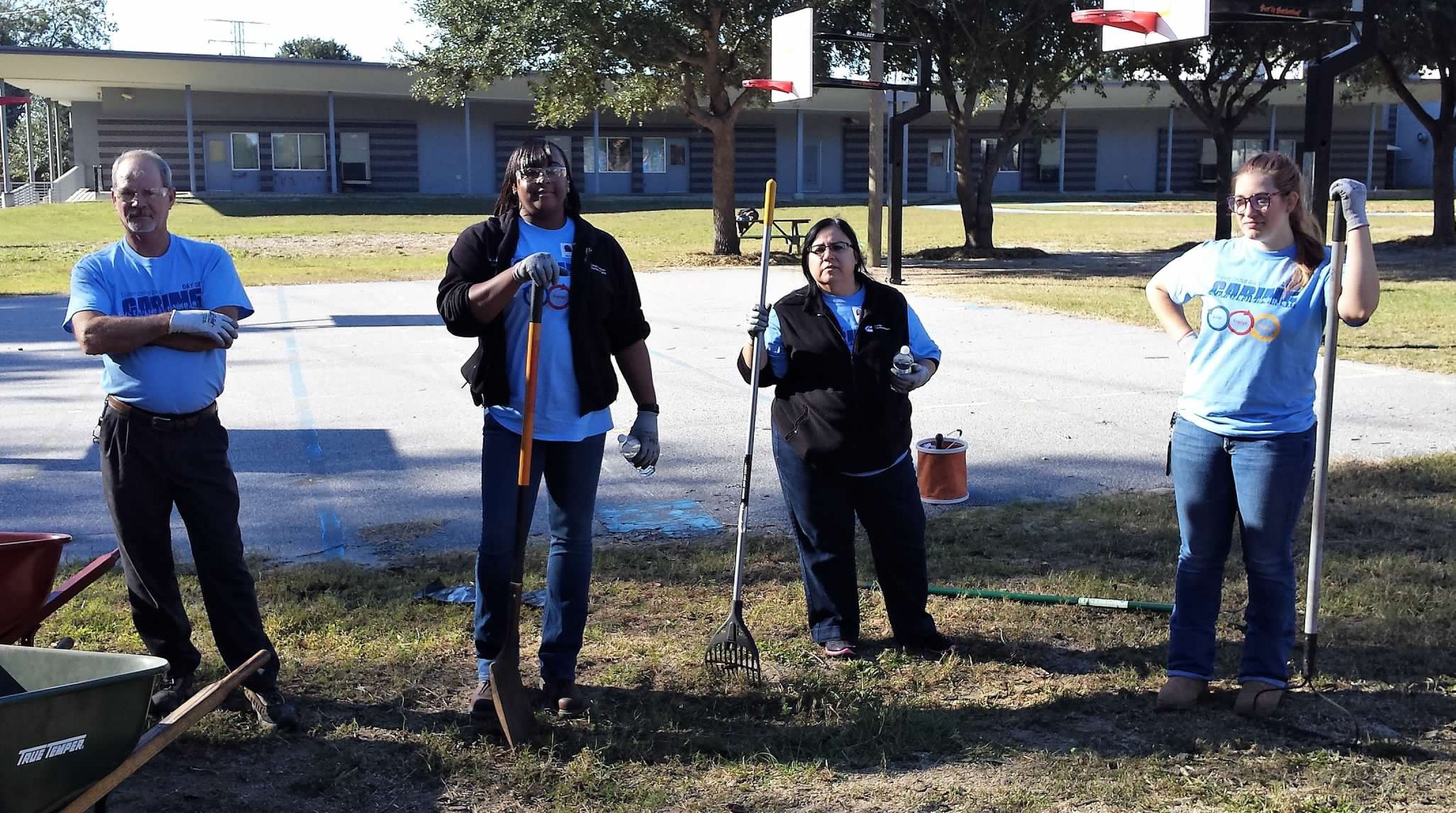 Cummins team members also spray-painted and decorated "authors' chairs" for the literacy classroom. Teachers can use the chairs to delineate the room as a place where children become authors, encouraging them to think creatively and write.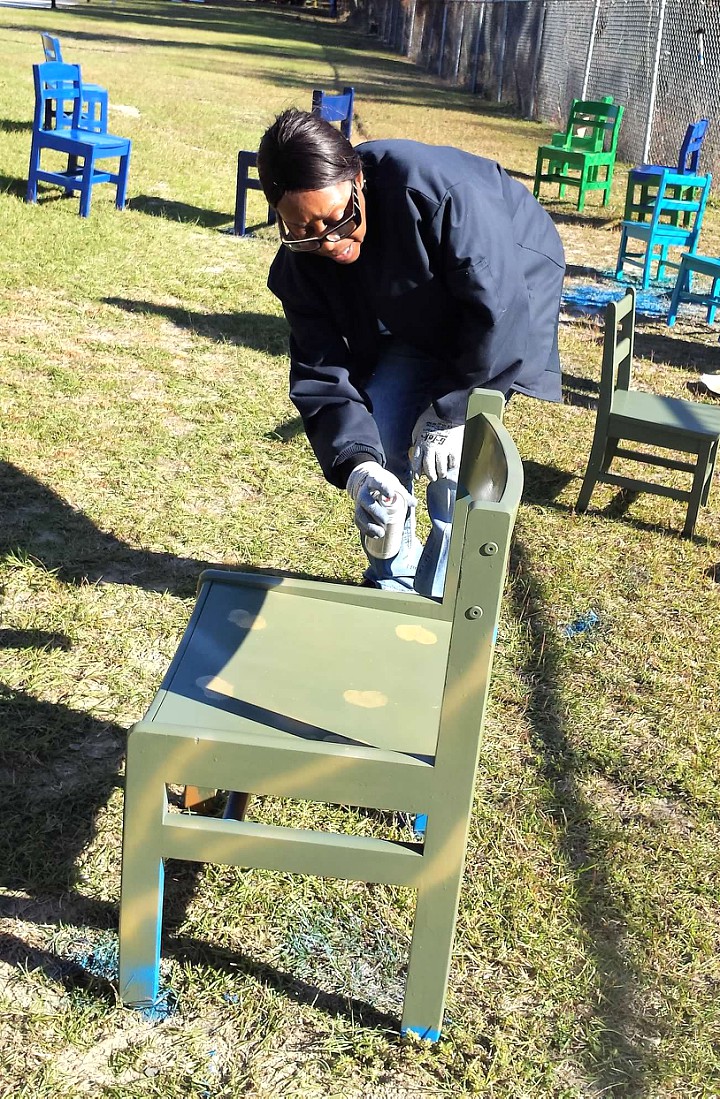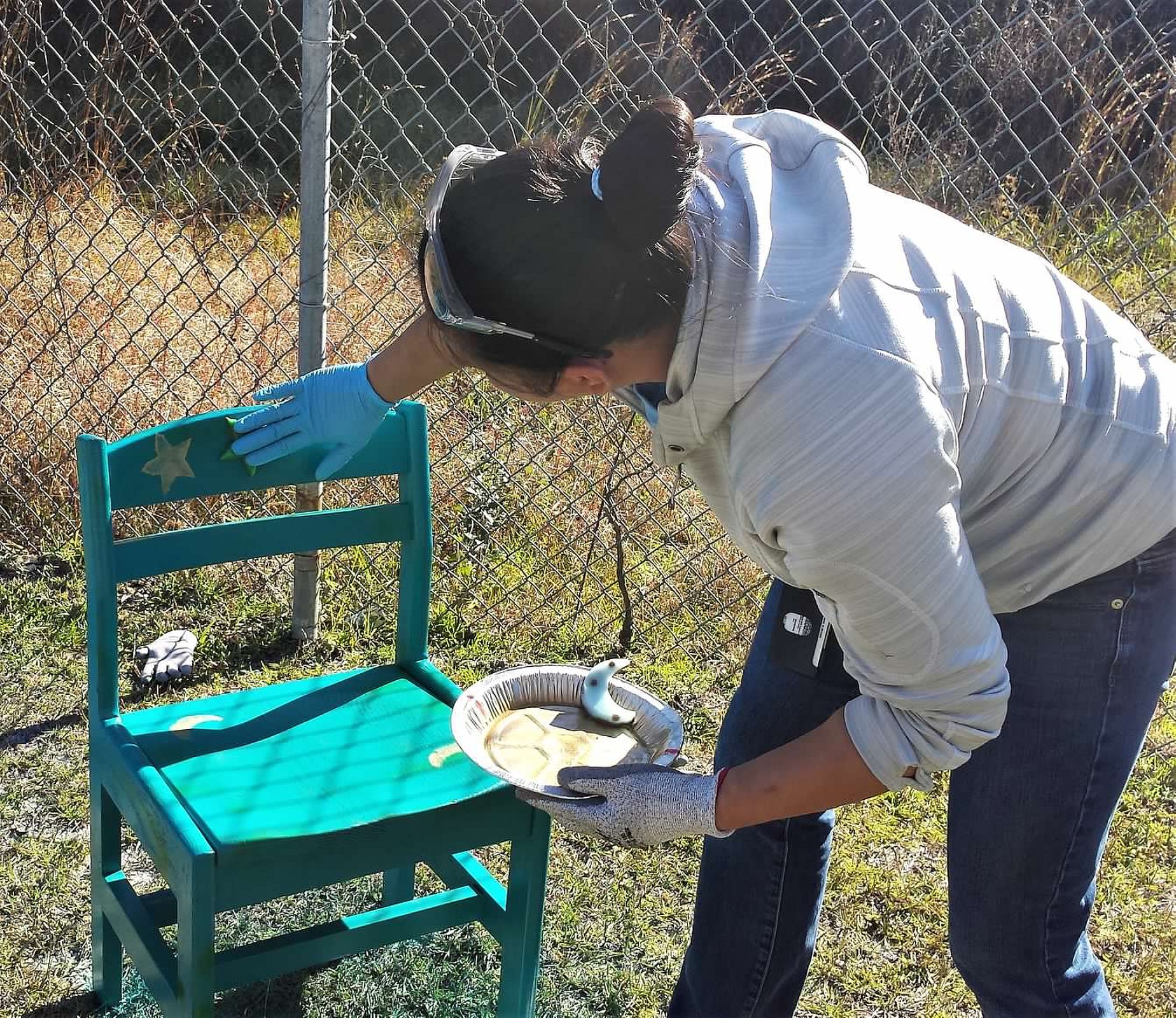 Other Cummins folks were painting a mural in the building to beautify the environment in which the children learn, while another group cleaned up a few classrooms and organized the books, freeing up educators to educate.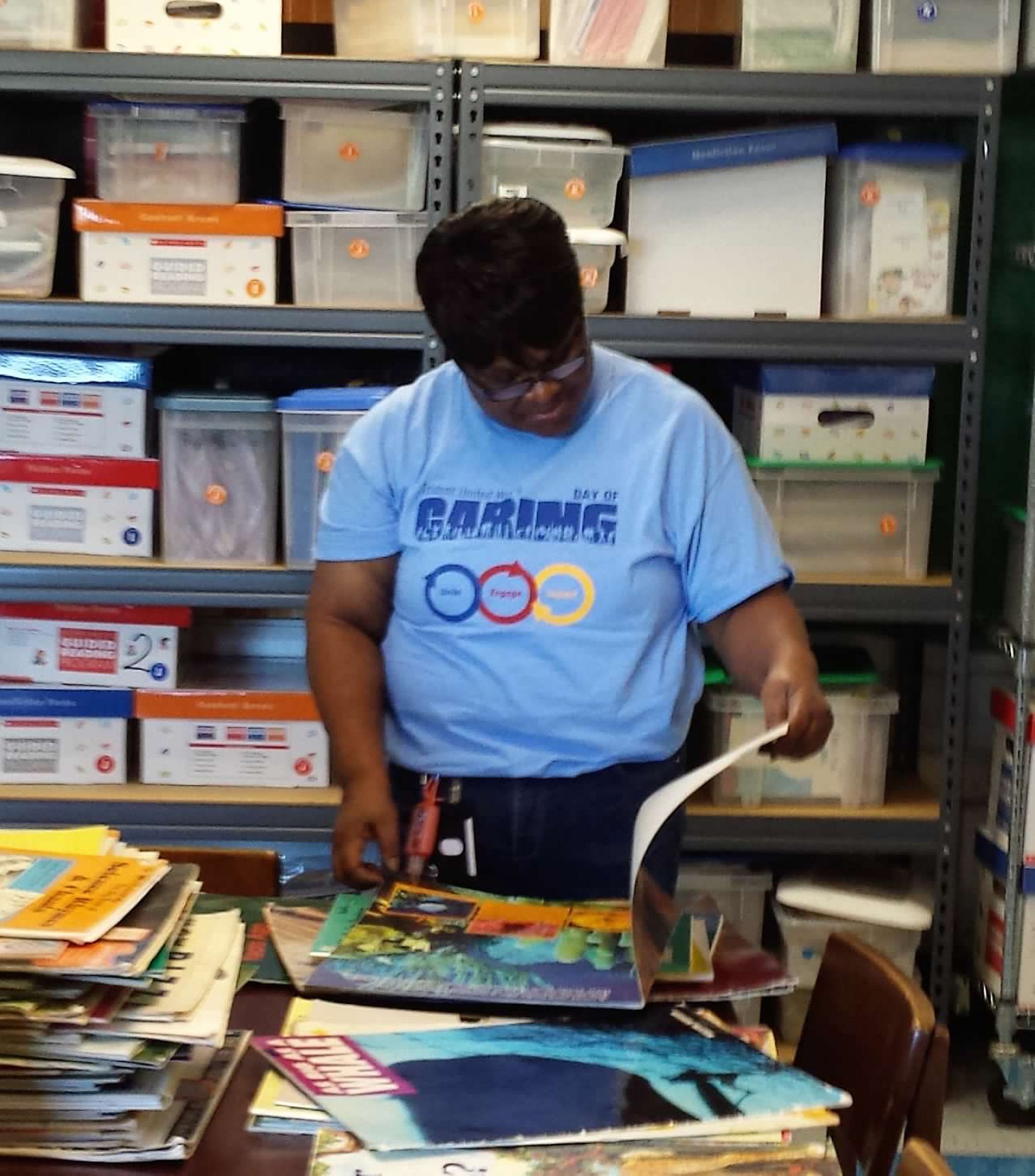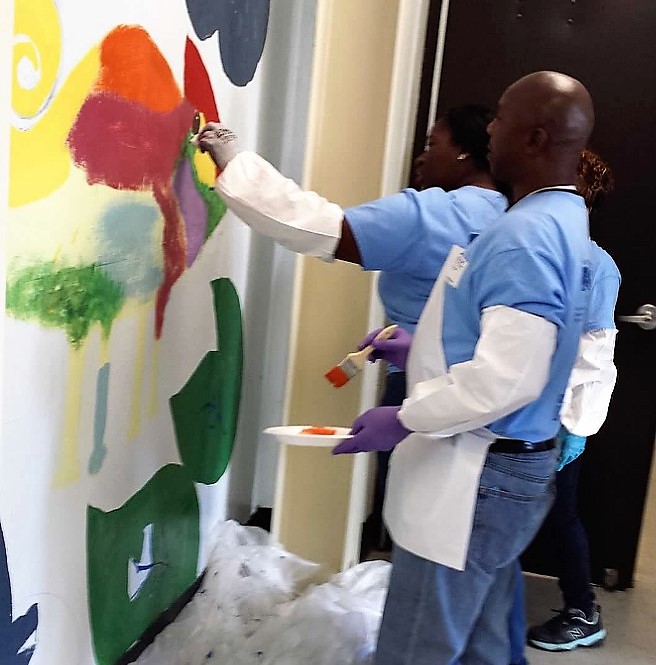 College of Charleston Environmental Science graduate students joined the professionals at Cummins to build the butterfly garden and plant greenery around the campus.
At Sanders-Clyde, Blackbaud team members visited the classrooms to work directly with students on arts and crafts projects imbedded with lessons.
Thank you to the organizations that volunteered on Nov. 17 and the individuals at the schools and the companies that made it all happen. We know that achieving transformation in one generation in Neighborhood schools will require the support of our entire community.
Thank you to the following for helping make these projects possible:
Westminster Presbyterian Church
Clemson Agriculture Extension Service
MUSC Urban Farm Project
Fresh Future Farms
Canopy Tree Care
Winthrop Tree Services
Hyams Garden and Accent Store
Wando High School
Fear No Easel
Spectrum Paint
Sherwin Williams