Shaping Charleston's Future
By connecting underprivileged children to available resources, we're creating a better community for everyone
At Charleston Promise Neighborhood, we know children have a better chance for a bright future when they have access to quality education, health care and community support. For many families and children in disinvested neighborhoods, access to these resources is severely limited. Parents – despite wanting the best for their children – face greater challenges and inequity simply because of their zip code.
We believe in treating the whole child through education, health services and supporting families and the community. Since 2010, we've collaborated with four early learning and elementary schools in under-resourced Charleston neighborhoods.
Will you join us in transforming an entire generation? Working together, we can ensure our children continue to progress academically and are ready to contribute to our community's workforce and economy.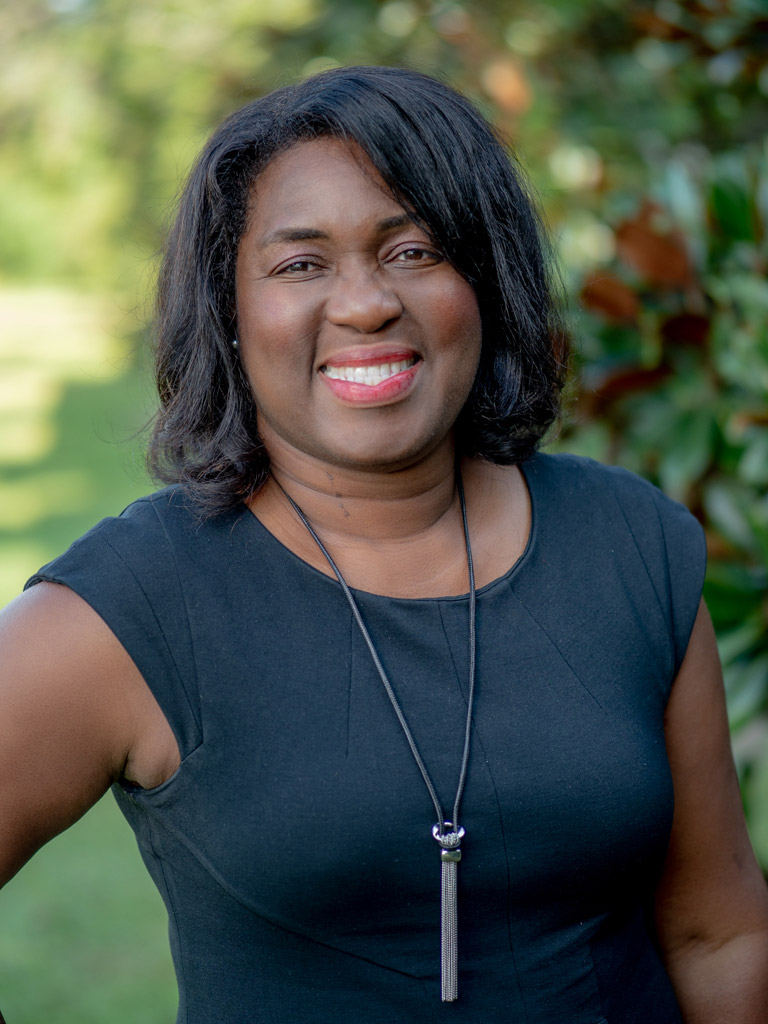 Sherrie Snipes-Williams
Chief Executive Officer
Sherrie joined Charleston Promise Neighborhood in 2012 as CEO, and now has over 25 years of experience in nonprofit management with local, grassroots and national membership organizations. Sherrie grew up in similar circumstances to that of families in the Promise Neighborhood. "I think I had the same things most kids in The Neck have: hardworking, caring parents; a strong church community; two or three teachers who encouraged me; discipline; and a dream to do more and be more," she notes. It is Sherrie's mission to make sure the children in our neighborhood are prepared with the tools that they need to succeed in elementary school and beyond. Even outside of work, she doesn't slow down. Sherrie remains active with her church and sorority, serves as a reading coach, loves the game of tennis, and enjoys all adventures with her daughter and hubby. On the rare occasion that she has any, Sherrie enjoys spending her free time reading thrillers and romance novels.
sherrie.snipes-williams@charlestonpromise.org
843-647-6214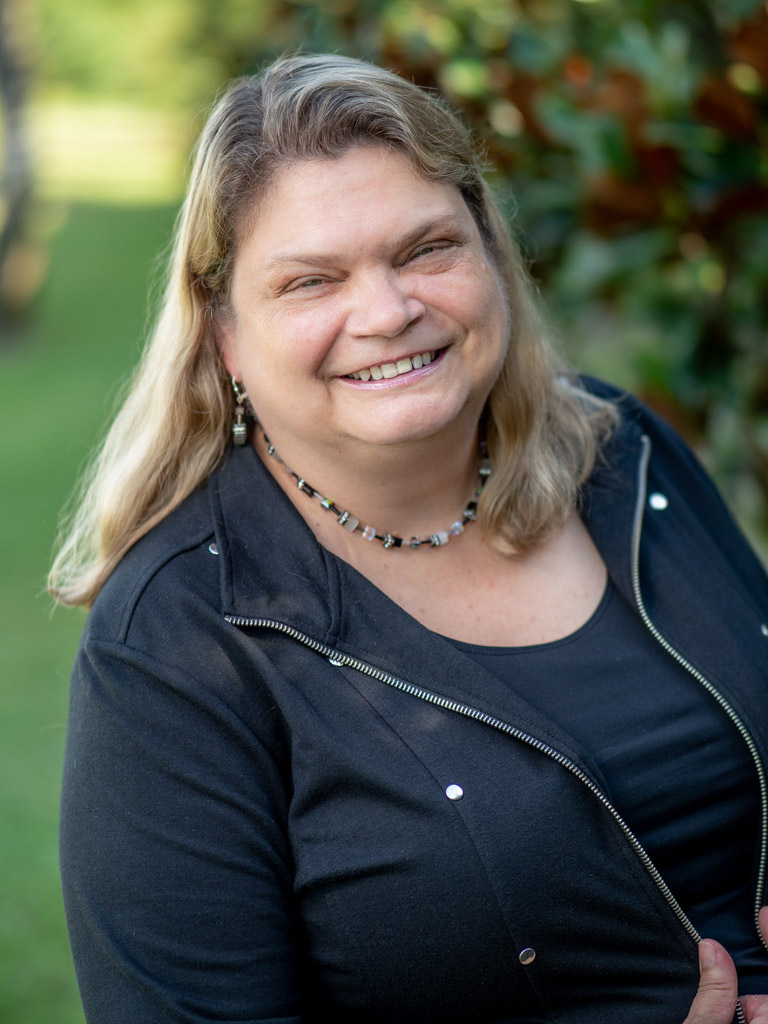 Jill Hulsen
VP, Operations and Programs
Jill has a degree in hospitality management and enjoyed a successful career in marketing and strategic planning in the for-profit sector before joining the nonprofit world. Having grown up in a home where education was highly prioritized, she is very passionate about every child, regardless of their socio-economic status, having equal access to opportunity and education. This is why she works every day to make sure the children in our neighborhood have all the tools necessary to flourish and prosper. The days of Jill performing trapeze stunts might be over, but you will still find her hitting a ball around on the golf course, curled up with a good book, or somewhere on the globe getting exposed to a new culture.
jill.hulsen@charlestonpromise.org
843-647-6216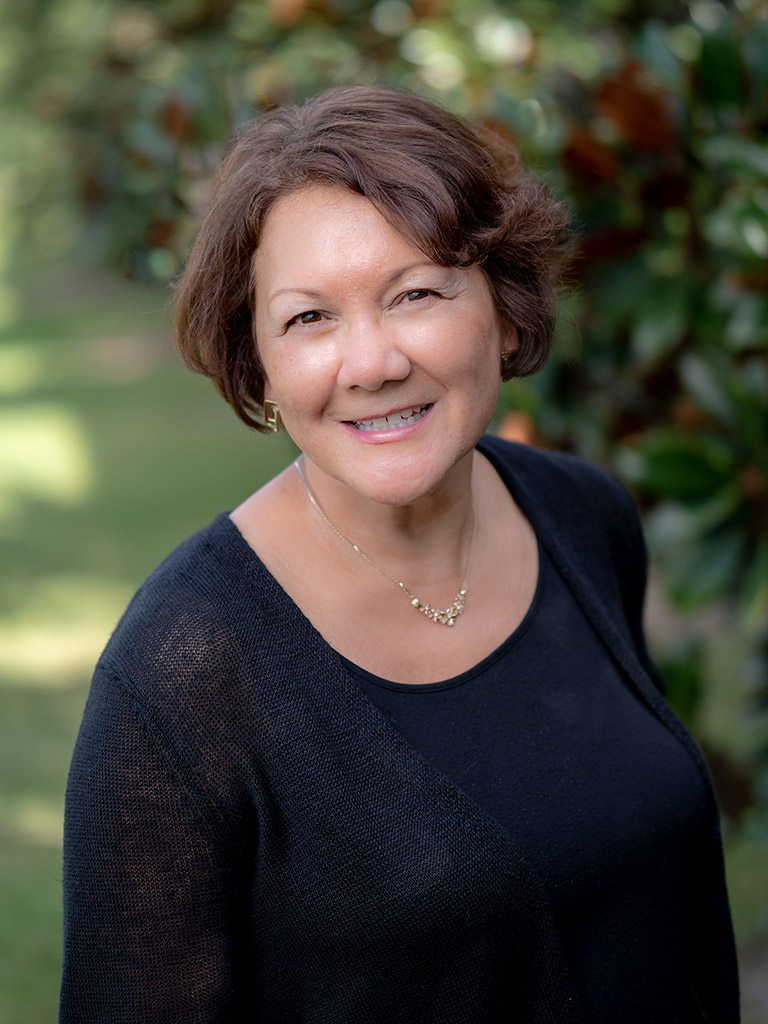 Vicky Ingalls
Director of Programs
Vicky has an MBA in information systems management from The George Washington University and enjoyed a successful 25-year career in management consulting before moving to Charleston and working in the non-profit sector. Driven by the belief that respect and fairness should be shown to all, it is Vicky's hope that today's children will be provided the same opportunity to learn and succeed, regardless of their start in life. Her inspiration is rooted in her own family's story, having immigrated to the United States for a better life. Go over to Vicky's house and you will be greeted by a happy hound dog, cat and her husband Chris. In her free time, you will also find her enjoying the cultural offerings of Charleston, reading, cooking, doing yoga or meditating.
vicky.ingalls@charlestonpromise.org
843-647-6215
Monique Shingler
Community Engagement Program Manager
Monique has over twenty-five years of experience in social work and human services. She has earned a Bachelor of Science and a Master of Arts degree. Monique believes her vocation is working to improve the well-being of children and families living at or below the poverty line. In her previous position as Interim Program Director for Charleston County School District, Monique organized, developed, and supported community initiatives involving literacy, teen pregnancy, unemployment, and education. Monique's focus has always been on creating programs that facilitate healthy, dependable, and nurturing families for youth living in at-risk areas throughout her career. She is the mother of two young adult sons and one teen daughter. In addition to her work at Charleston Promise, Monique volunteers regularly at various area organizations, enjoys traveling and spending time with her family and friends.
monique.shingler@charlestonpromise.org
843-647-6204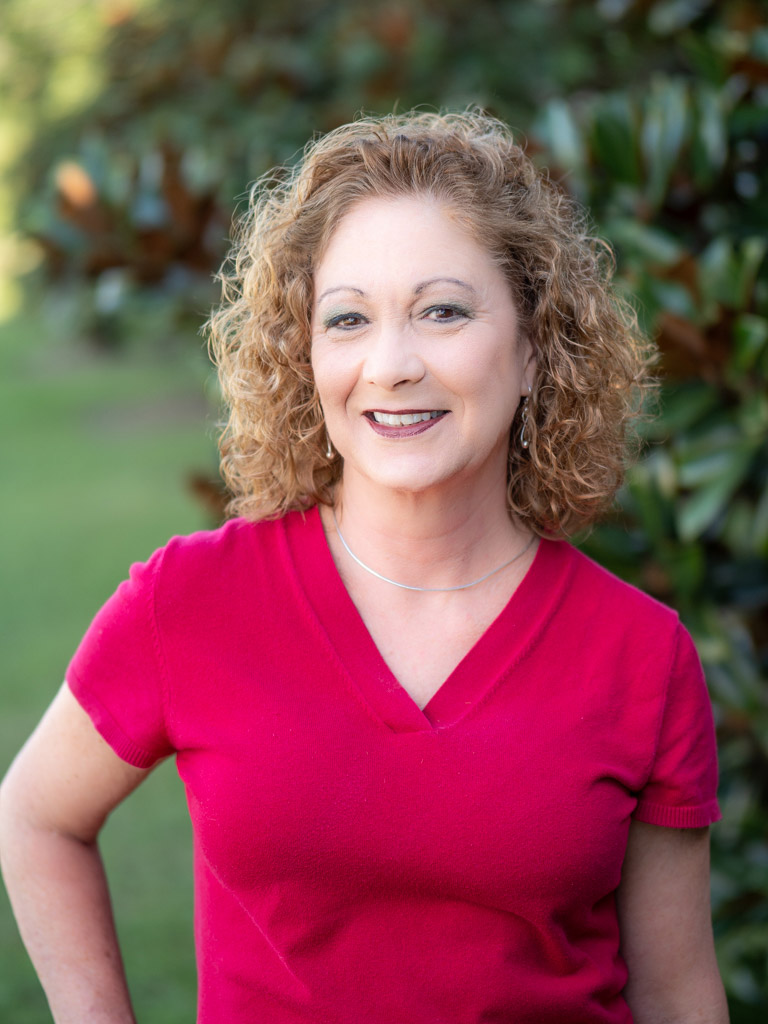 Tami Barlow
Director of Operations
Tami attended a different school every year as she grew up the daughter of missionaries who frequently moved from community to community. Having been exposed to many places and cultures, Tami easily meets new people and includes them in the group. Tami graduated Summa Cum Laude from High Point University and prior to her work with Charleston Promise Neighborhood, she had a career as a medical practice administrator and chief operating officer in the healthcare industry. Tami has a natural inclination to help others and is always happy to pitch in and lend a hand. Outside of work, Tami has a love for animals; her favorite being her cat, Bella. In her free time, she enjoys watching Animal Planet shows such as "The Vet Life" and "Dr. Jeff: The Rocky Mountain Vet" (she highly recommends you watch them as well).
tami.barlow@charlestonpromise.org
843-647-6219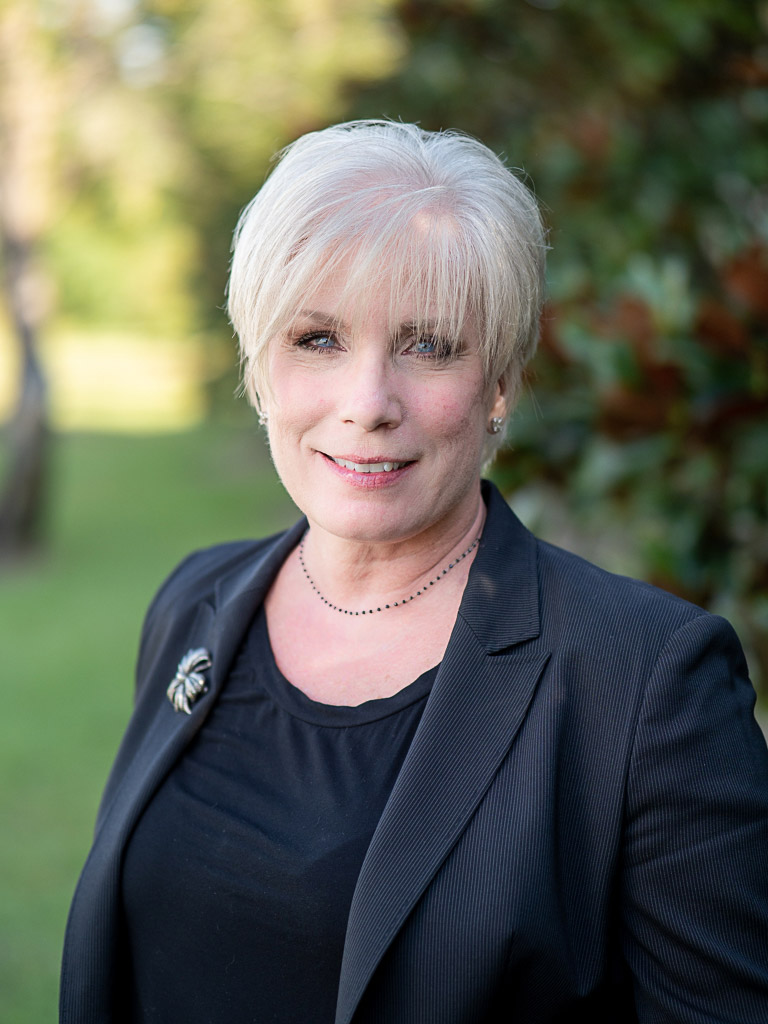 Karen Quadrio
Director of Development and Marketing
Karen is a Jersey girl, born and raised. While her previous career in global toy sales helped to build a rewarding life for she and her family, Karen knows that helping the children of The Neck build successful lives will be her most meaningful work. Karen believes everyone deserves to be respected, to be given equitable opportunities, and to thrive. That is why she hopes to continue to shine a light on Charleston Promise Neighborhood, and make its mission known by Charleston residents and beyond. Outside of the office, you might find Karen playing a round of golf with her husband, Fred, tending her garden, or cooking comfort food for family and friends.
karen.quadrio@charlestonpromise.org
843-647-6218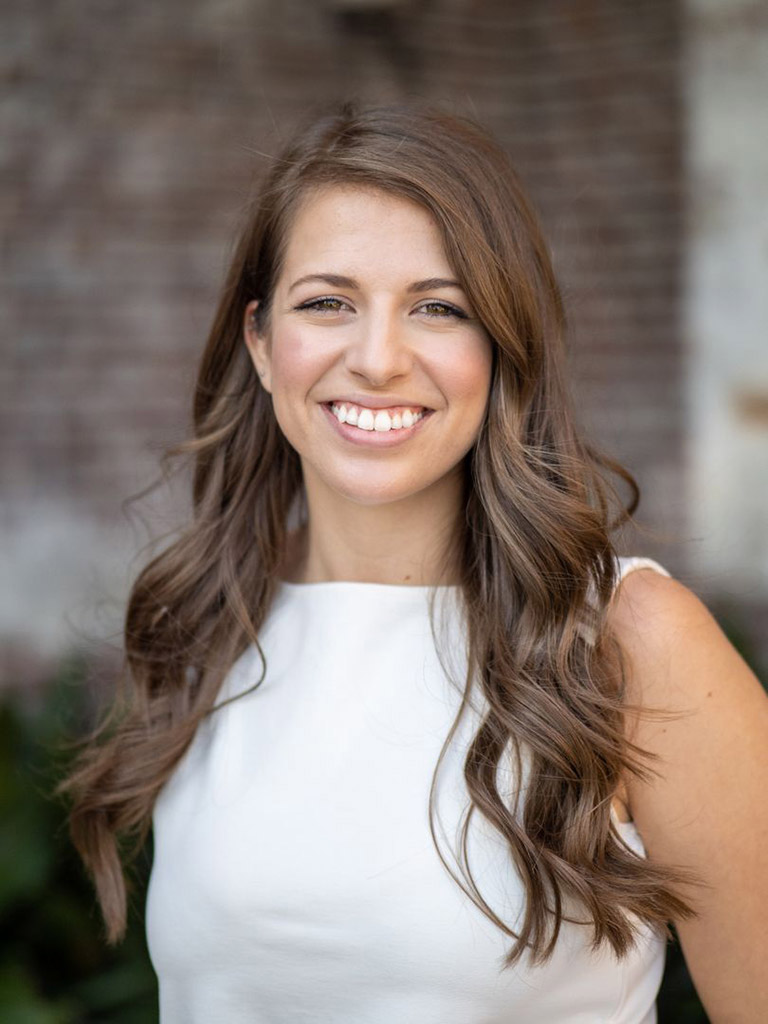 Megan Byron
Marketing and Communications Manager
Megan is a Cum Laude graduate of The University of Massachusetts with a focus in marketing and psychology. While Megan switched degrees "a few times," her overall goal was to end up in a career where she could serve others and have the opportunity to make even one person's day and/or life a little brighter. Megan grew up in a community similar to that of the Promise Neighborhood and wholeheartedly believes that a child's life can be changed when provided with a wholesome environment of love, kindness, acceptance and support. Megan is a wife and a mother to both a baby boy and 2 pups! On the weekends, you can catch her spending time with her family, binge watching Star Wars, getting lost in a good book, or trying out a new bread recipe!
megan.byron@charlestonpromise.org
843-647-6209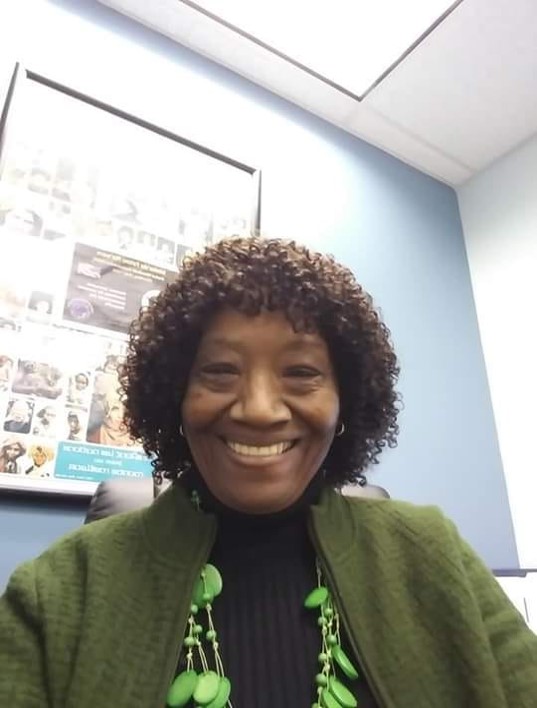 Make'da Na'eem
AmeriCorps VISTA Volunteer
Make'da was born in Columbus, Ohio. She graduated from The Ohio State University with a degree in Psychology and served her community working as a Licensed Social Worker for over 25 years. Last year, Make'da served as an AmeriCorps member for Ohio Community Development Corporation in Economic Developmen with a focus on increasing awareness of the opportunities available for social enterprises. She also worked with nonprofits throughout the state to provide training and economic resources for small businesses. Make'da enjoys travelling, listening to music, exploring the outdoors, hand crafts, and volunteering for her local community!
makeda.naeem@charlestonpromise.org
843-647-6209