Shaping Charleston's Future
By connecting underprivileged children to available resources, we are creating a better community for all.
At Charleston Promise Neighborhood, we know children have a better chance for a bright future when they have access to quality education, health care and community support. For many families and children in disinvested neighborhoods, access to these resources is severely limited. Parents – despite wanting the best for their children – face greater challenges and inequity simply because of their zip code.
We believe in treating the whole child through education, health services and supporting families and the community. Since 2010, we've collaborated with four early learning and elementary schools in under-resourced Charleston neighborhoods.
Will you join us in transforming an entire generation? Working together, we can ensure our children continue to progress academically and are ready to contribute to our community's workforce and economy.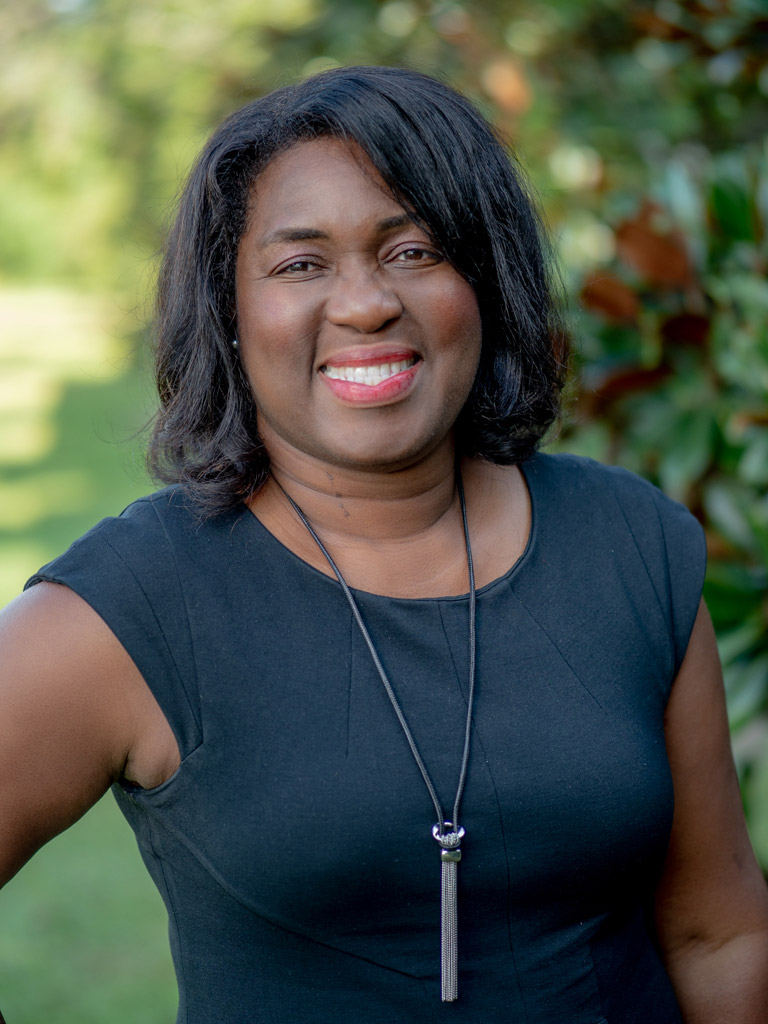 Sherrie Snipes-Williams
Chief Executive Officer
Sherrie joined Charleston Promise Neighborhood in 2012 as CEO, and now has over 25 years of experience in nonprofit management with local, grassroots and national membership organizations. Sherrie grew up in similar circumstances to that of families in the Promise Neighborhood. "I think I had the same things most kids in The Neck have: hardworking, caring parents; a strong church community; two or three teachers who encouraged me; discipline; and a dream to do more and be more," she notes. It is Sherrie's mission to make sure the children in our neighborhood are prepared with the tools that they need to succeed in elementary school and beyond. Even outside of work, she doesn't slow down. Sherrie remains active with her church and sorority, serves as a reading coach, loves the game of tennis, and enjoys all adventures with her daughter and hubby. On the rare occasion that she has any, Sherrie enjoys spending her free time reading thrillers and romance novels.
sherrie.snipes-williams@charlestonpromise.org
843-647-6214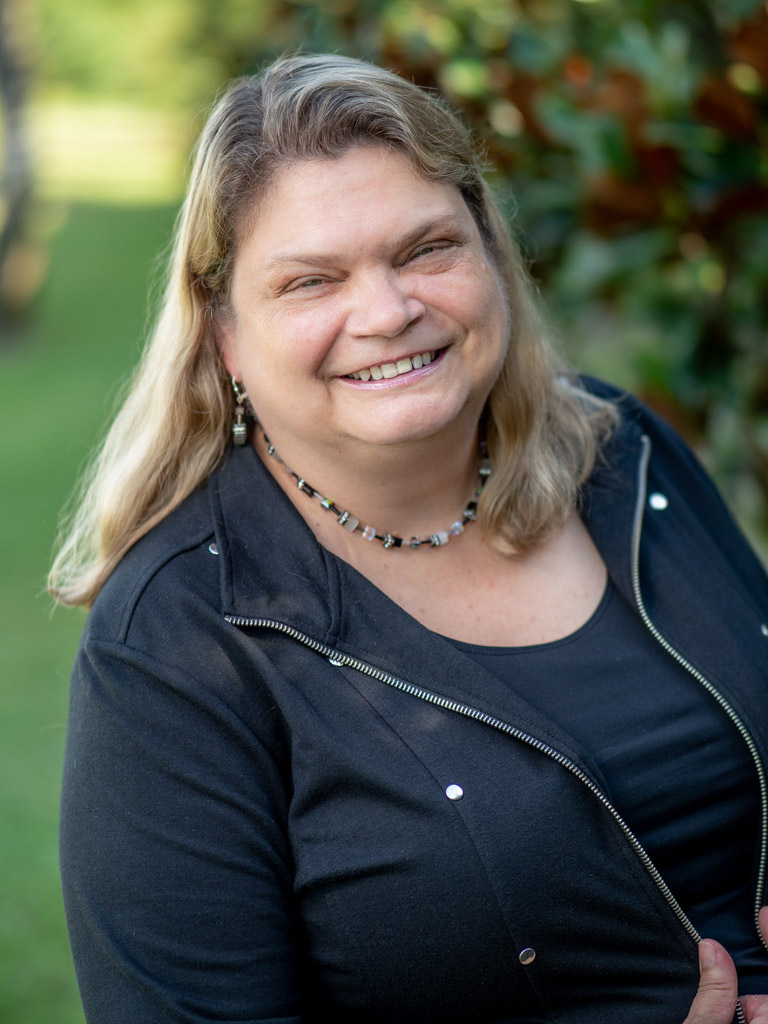 Jill Hulsen
VP, Operations & Programs
Jill has a degree in hospitality management and enjoyed a successful career in marketing and strategic planning in the for-profit sector before joining the nonprofit world. Having grown up in a home where education was highly prioritized, she is very passionate about every child, regardless of their socio-economic status, having equal access to opportunity and education. This is why she works every day to make sure the children in our neighborhood have all the tools necessary to flourish and prosper. The days of Jill performing trapeze stunts might be over, but you will still find her hitting a ball around on the golf course, curled up with a good book, or somewhere on the globe getting exposed to a new culture.
jill.hulsen@charlestonpromise.org
843-647-6216
Ashton Hernandez
Director of Health & Wellness Programs
Ashton started working with CPN back in 2015 when she joined the team as an AmeriCorps VISTA and helped launch the after-school program at our Neighborhood schools. After completion, she went on to obtain masters degrees in Public Administration and Environmental Studies from the College of Charleston. Her work was focused on public policy changes to alleviate environmental health impacts in vulnerable communities. Ashton went on to teach at the College for a few years and did some research at MUSC before coming back home to CPN. She has always been passionate about providing access to healthcare to everyone regardless of their socioeconomic status. She believes that healthcare is one of the more important needs and keys to success for every individual. In her free time, Ashton has a lot of artistic hobbies including painting, crafting, playing music, and singing. She also loves animals and has two rescue babies that are loved and spoiled.
ashton.hernandez@charlestonpromise.org
843-647-6215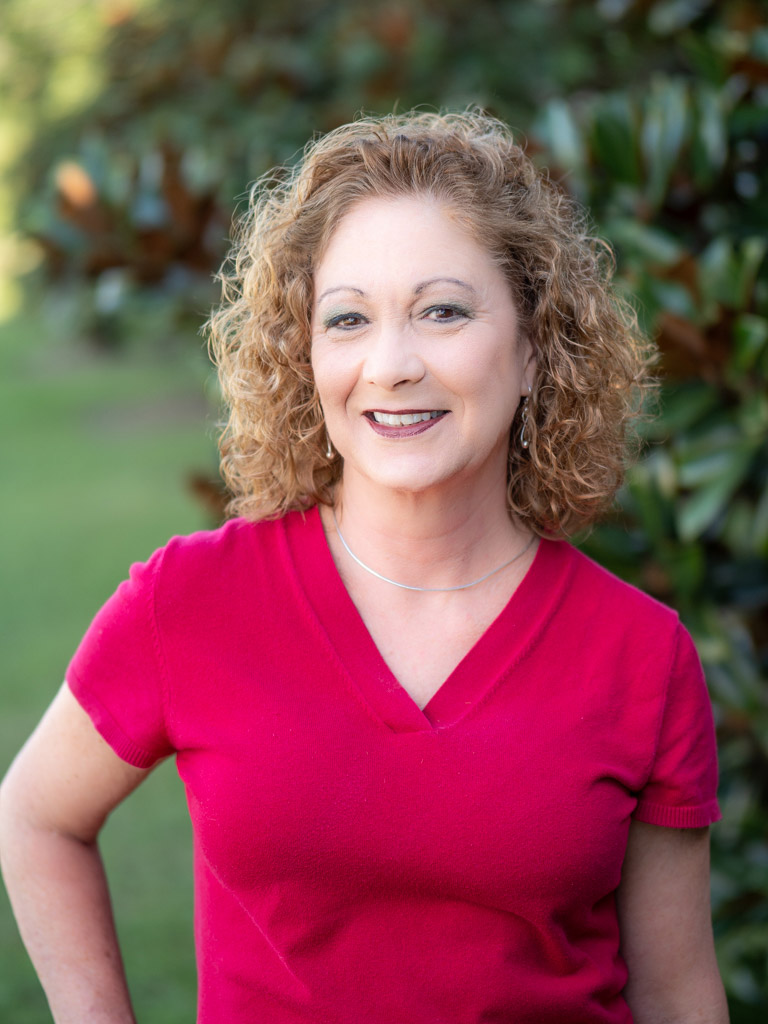 Tami Barlow
Director of Operations
Tami attended a different school every year as she grew up the daughter of missionaries who frequently moved from community to community. Having been exposed to many places and cultures, Tami easily meets new people and includes them in the group. Tami graduated Summa Cum Laude from High Point University and prior to her work with Charleston Promise Neighborhood, she had a career as a medical practice administrator and chief operating officer in the healthcare industry. Tami has a natural inclination to help others and is always happy to pitch in and lend a hand. Outside of work, Tami has a love for animals; her favorite being her cat, Bella. In her free time, she enjoys watching Animal Planet shows such as "The Vet Life" and "Dr. Jeff: The Rocky Mountain Vet" (she highly recommends you watch them as well).
tami.barlow@charlestonpromise.org
843-647-6219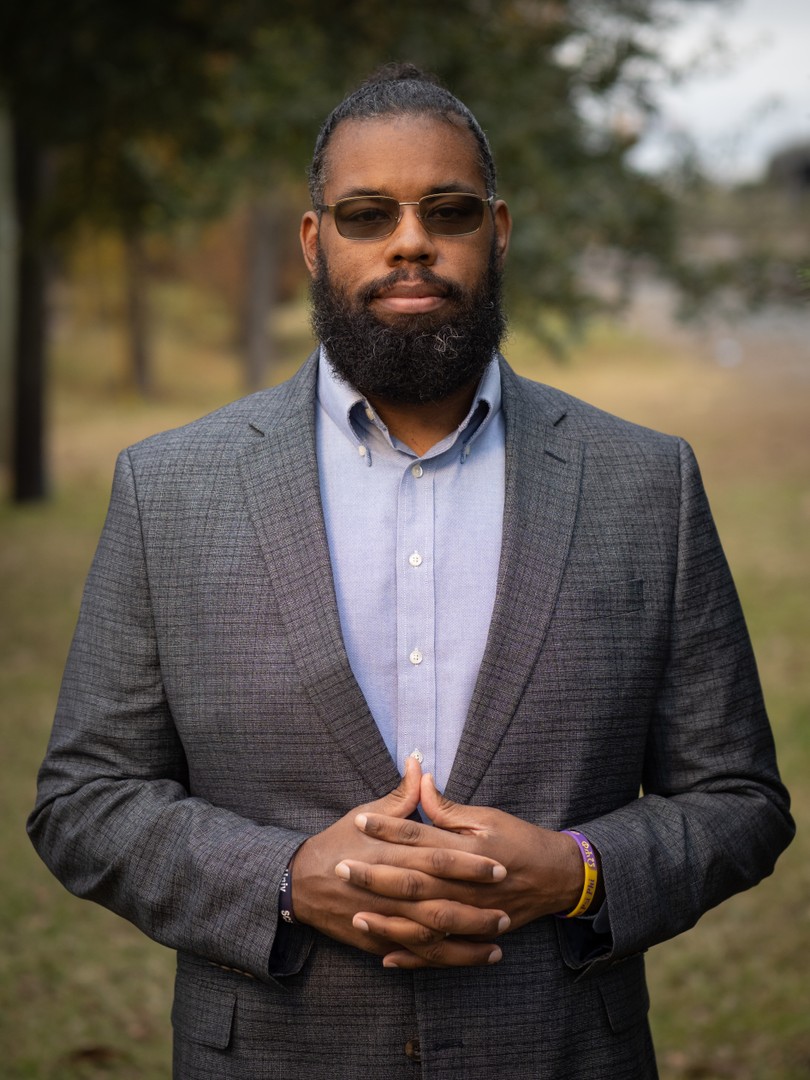 Eduardo Curry
School Engagement Program Manager
Eduardo, affectionately known as Eddie, is passionate about his community and people that he serves. Born and raised in the Lowcountry, Eddie has deep roots in the African Methodist Episcopal Church and various organizations in the area. He grew up playing football and earned a scholarship to play at the college level and graduated with a B.S. in Criminal Justice. He later earned his Master's in Mental Health Counseling. Before joining the team, Eddie worked with the East Side Community of Downtown Charleston specializing in programs for the St. Julian Devine Center, where he served as manager. Eddie enjoys spending time with his family and making memories with his wife, Jennifer, and two daughters, Olivia and Cora Jane. Eddie is a firm believer in the strength of relationships as it relates to bettering communities and the children within them. Being on the CPN team feeds his calling to promote equity and the responsibility families and schools have for their children, as well as the necessary roles each of us have in bettering our future and recognizing our future is held in our next generation. 
eduardo.curry@charlestonpromise.org
843-647-6209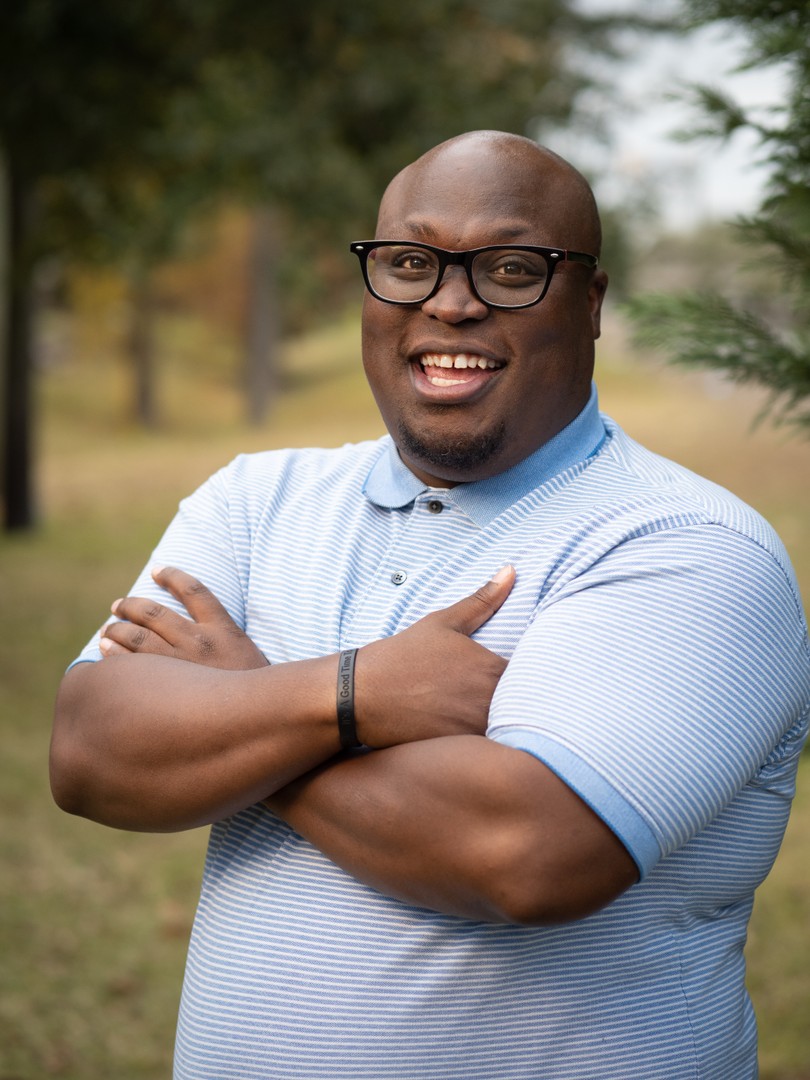 KJ Kearney
Community Engagement Program Manager
KJ is a native of North Charleston, SC, a product of Charleston County Schools and a proud graduate of South Carolina State University; Home of the Mighty Bulldogs and the Mighty 101. As the Community Engagement Program Manager, KJ works with the adult residents in the community to support them in organizing around the issues that matter to them. Bringing people together is KJ's passion. In addition to his role with CPN, he has proven an ability to build community online via food. Through his James Beard award nominated initiative called "Black Food Fridays", he encourages the community to purchase food and beverages from Black owned businesses every Friday. When not meeting with community members and partners, KJ can be found making loose leaf tea, giving Soul Food tours for Charleston Wine + Food, trying to read all of Octavia Butler's books, and debating which shoes to purchase next!
kj.kearney@charlestonpromise.org
843-647-6209
Djuanna Brockington
Director of Marketing & Philanthropy
Djuanna is a Lowcountry native, graduate of the University of South Carolina, and has more than twenty-five years of service in social services and nonprofit organizations. Djuanna understands the need for providing programs and opportunities that help people to feel safe within their communities; provide access to health services and affordable housing; access to quality education, and the opportunity to earn fair and equitable wages. She also understands and supports the call for racial justice and equity in all things. Djuanna believes that diverse teams are more creative, which makes for enhanced problem solving. When not working, she's writing fiction, reading, running (or feeling guilty for not running), or pampering her inner foodie at some great restaurant. SPURS UP!
djuanna.brockington@charlestonpromise.org
843-647-6218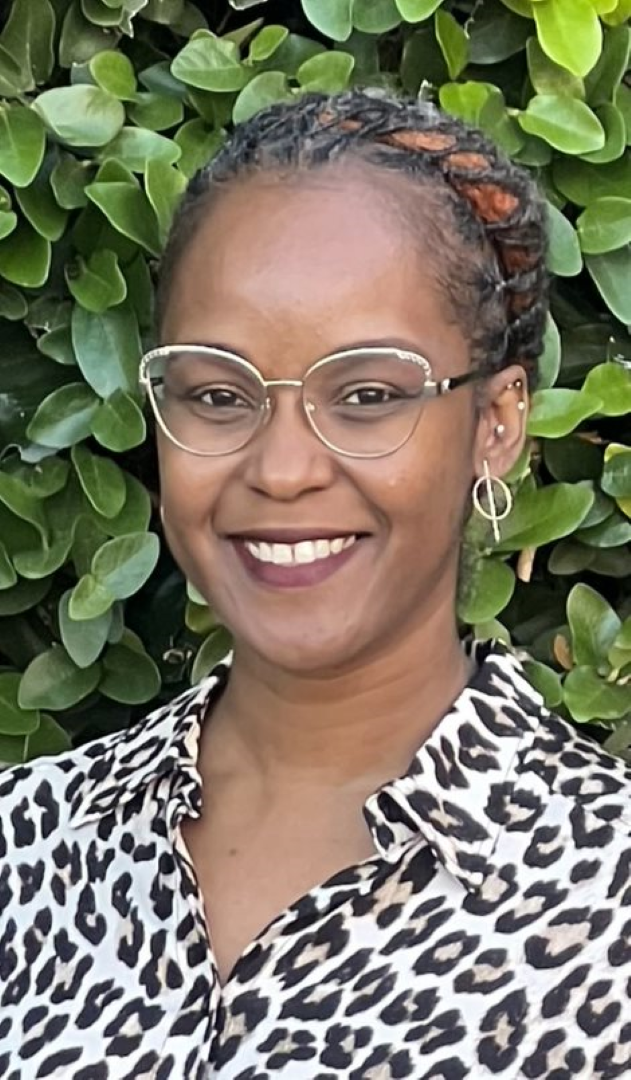 Hafeezah Yates
Grants Administrator
Hafeezah Yates is a Charleston native and is a lifelong advocate for children. She has served in many different capacities serving children and families in South Carolina. Hafeezah enjoys spending time with her two children and tabby cat named "Snow". Hafeezah's Master's degree in organizational management and leadership is from Capella University.  She has a background in community outreach, fundraising, grant writing, and victim advocacy.
hafeezah.yates@charlestonpromise.org
843-647-6209