By now you've heard about STEM education – science, technology, engineering and math. Producing millions of workers in these fields will be vital to continued economic health in the United States. Consequently, future job prospects are best in STEM fields.
Consider the projected growth in demand and the average pay of various STEM-related occupations.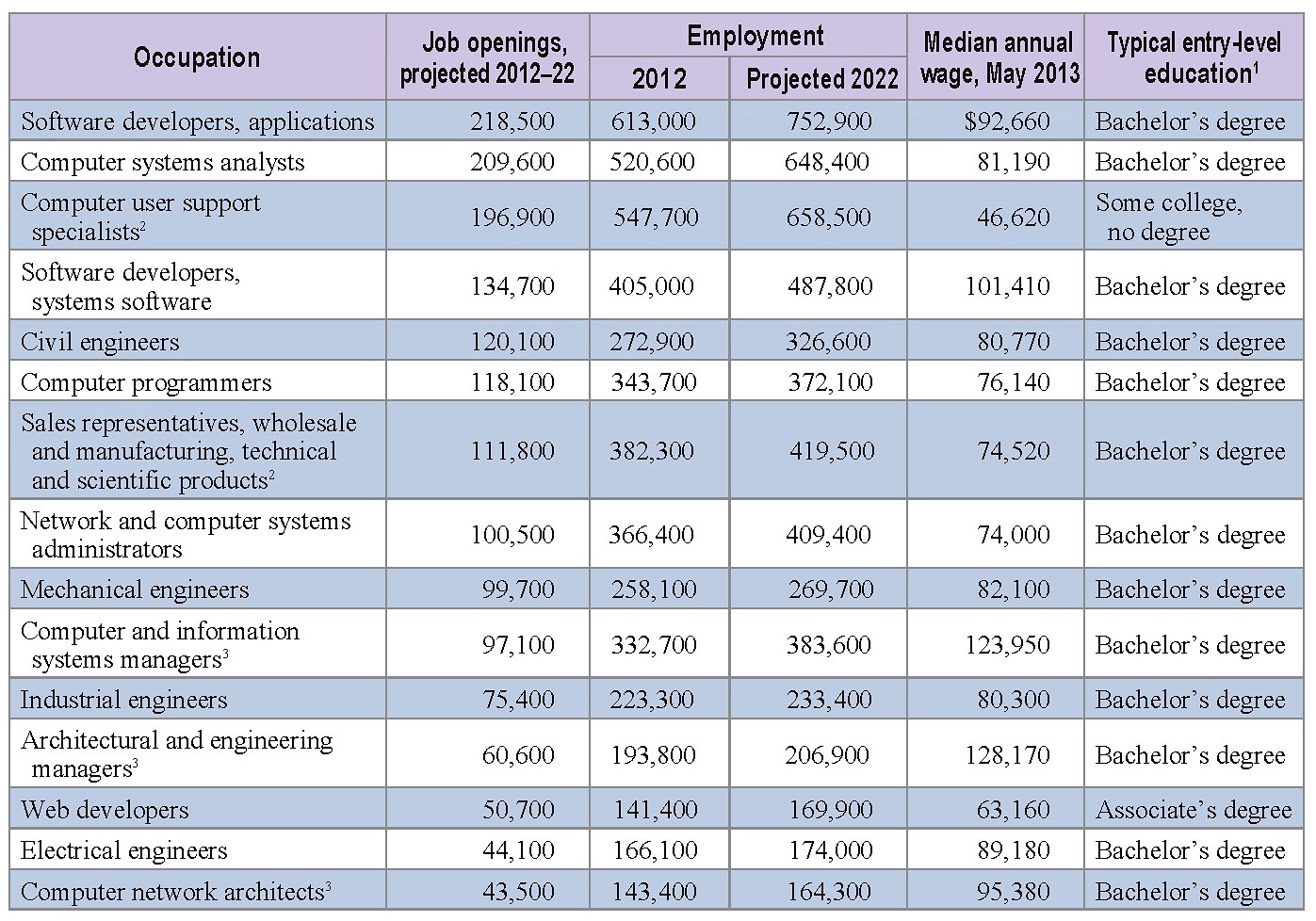 Source: STEM Education Coalition, STEM 101: Intro to Tomorrow's Jobs
STEM = Critical Thinking, Communication Too
STEM is more than just a grouping of subject areas; it is a nationwide undertaking to empower the next generation with the technical foundation they will need to succeed in a 21st century workforce.
STEM goes far beyond science and math. People working in STEM fields require critical thinking and communication skills to succeed. Consequently, teaching STEM in our public schools requires more than a few science and math courses. It requires a whole new way of thinking about curriculum.
Reports from the field bemoan the lack of preparation of today's college graduates. "Despite surging demand, computer science education is only just beginning to gain traction in U.S. school systems," says a report from the Information Technology and Innovation Foundation.
Providing STEM to Neighborhood Children
The situation is more dire for low-income, female and minority schoolchildren. Many of these children have never seen anyone who looks like them employed in a STEM field. Their schools lack the resources to teach these subjects.
STEM is Core
Charleston Promise Neighborhood has made STEM a cornerstone of its curriculum. Following best practices in STEM education, core concepts are taught with hands-on learning that address real world problems. Students are taught that there may be multiple right answers and are encouraged to be collaborative and creative in their approaches.
For example, after school courses include boat-building and robotics. Charleston Promise Neighborhood arranged for field experiences for its students where they could connect classroom learning with hands-on experiences.
Children are natural learning machines, excited to soak up new concepts and apply them – if they're given the opportunity and shown that it matters. Charleston Promise offers them those opportunities. Our goal is for them to fill some of the nine million STEM jobs expected to be created by 2022.