A capacity crowd of nearly 300 people filled the auditorium of the Charleston Museum on March 1 to witness another Social Studies Bowl, with five Title One schools in competition.
With an emcee and scorekeeper from Historic Charleston Foundation dressed in colonial era attire, teams of second-through-fifth graders answered questions pulled from the school curricula.
Students from Mary Ford Elementary, Sanders-Clyde Creative Arts School, Chicora School of Communications, James Simons School and Burns Elementary competed for the grand trophy. Students, parents, teachers and community members filled the auditorium, many holding signs. One teacher from Sanders-Clyde, wore an alligator head to encourage his Gators.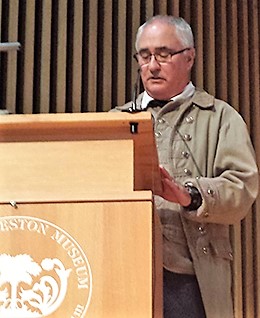 The questions were complex and thought provoking, such as,
"Why did the invention of the cotton gin expand the institution of slavery?"
There were 80 questions asked of the students, covering history, government, geography, sociology and more. All but two were correctly answered. Many of the questions stumped the adults in the room.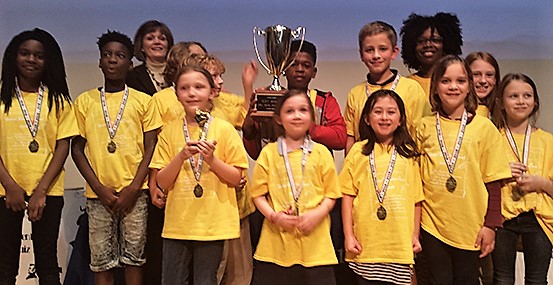 There was no doubt that the children are learning their social studies in school with significant success.
After an exciting sudden death playoff question for the fifth grade crown, the overall trophy went to the students at James Simons. "All the students were winners because they demonstrated how much they have learned about the events and people that have shaped the
country and region in which they live," said Sherrie Snipes-Williams, chief executive officer of Charleston Promise Neighborhood.
Following the medal ceremonies, the entire crowd was invited into the lobby for a delicious BBQ dinner provided by Jim N' Nick's.
The event was sponsored by Charleston Promise Neighborhood, Historic Charleston Foundation and the Charleston Museum.